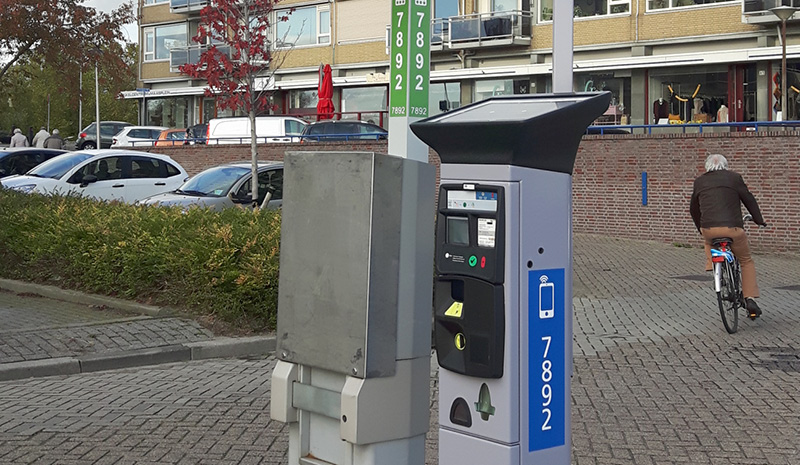 Shiny refurbished parking machines support the new parking regime in Zwijndrecht. Working on solar energy and equipped with the new Wings P sign, Zwijndrecht makes a green choice with these refurbished machines. And because TMC does the complete management, that choice works out completely carefree.
Different parking regime
The city of Zwijndrecht has changed its parking regime this year. At the Walburg shopping center, paid parking has been abolished and in the vicinity of the railway station a blue zone has been introduced. Paid parking is still in effect for Veerplein and Maasplein.
A new coat
To facilitate this regime, TMC has been asked to refresh a number of existing parking meters. We have taken these Strada automaten off the street, gave them a fresh paint job and rebuilt them. One of the parking meters has been made suitable for bank card payments. The superfluous old machines are removed after disconnecting the mains power.
Green is the way to go
Reuse of existing parking meters is an environmentally friendly choice. And Zwijndrecht goes even further on the green road, by having the refurbished machines run on solar energy. The parking meters are also equipped with the new Wings P signs from TMC.
Totally carefree
In order to use the new parking meters without any worries, Zwijndrecht lets TMC employees carry out the management and maintenance. The city no longer have to worry about it!
Back to overview

...