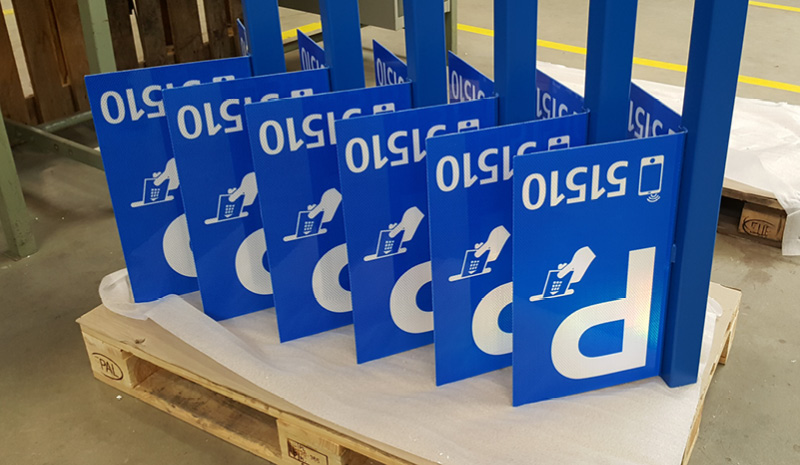 This autumn we will make a flying start with new P-signs for the Strada parking meters, as the first new "Wings" series parking signs will be installed. Signs that are ready for the future!
Highly reflective
The first series is the unlit version, simply called Wings P-sign. The signs are provided with super-high-reflective P-stickers, on which zone information and payment method(s) are noted. The masts are available in all RAL and standard parking meter colours.
Later beautifully illuminated
After the introduction of this unlit version, the illuminated version will be available early next year. This has been specially developed to be used in combination with solar energy and therefore requires little power.
The mounting method of the mast at the rear of the parking meter allows it to be placed together with the standard Strada solar panels.
Eventually all winged
The new Wings series signs will eventually replace all current light boxes. The first new Wings P signs are already in the city of Zwijndrecht.


Back to overview

...