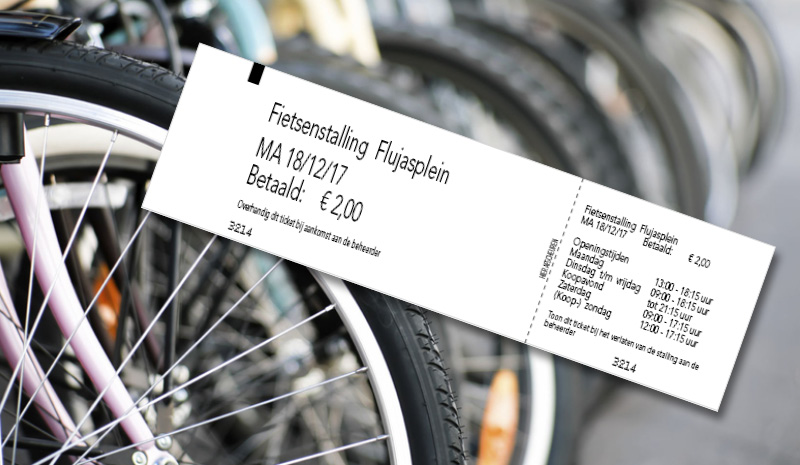 Paying for bicycle parking just as easy as buying a parking ticket for your car? That is possible in Venlo! Park your bike, walk to the payment terminal and get your ticket. TMC installs a bicycle parking payment terminal on the beautifully renovated Flujasplein in Venlo.
Square as a gate
The 'Vleesplein' (Meat Square) in Venlo has recently been renovated and was officially renamed to Flujasplein. The square is now more accessible and well-organized, and has been given a beautiful, secured bicycle parking facility.
The fence of the parking facility makes a waving movement, encloses the bicycles and is covered with colourfully flowering plants. The entrance forms a clear gate and thus refers to the historic gate function of the square.
Converted parking meter
The secured parking facility is paid and in order to better facilitate payment, the city of Venlo has opted for a payment terminal. For example, there is no cash in circulation with the manager and he doesn't have to deal with administrative handling.
For the Flujasplein, TMC has converted a Strada parking meter into a special bicycle parking version. With the push of a button, the cyclist chooses whether to just park his bike or to also charge his battery. Part of the ticket is attached to the handlebars. Upon return, the cyclist shows his control ticket and he can take his bike with him.
A simple version of an automated bicycle parking facility at a very affordable price!
Back to overview

...