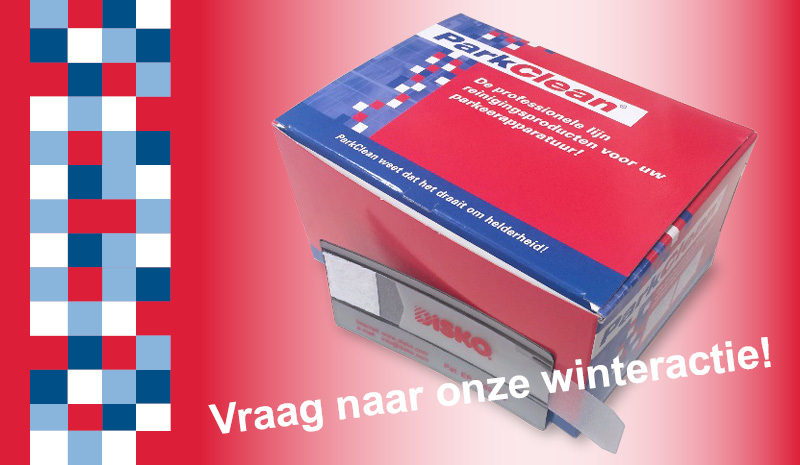 Pollution is a major cause of malfunctions, this has been known for years. Regular cleaning of dirt-sensitive parts of your parking equipment really pays off. The continuity of the equipment increases, the number of faults drops and the satisfaction of the user rises!
Measuring is knowing
Recently, the results of a representative survey have conclusively proven that the (preventive) cleaning of card readers offers great advantages. Nearly four hundred card readers who showed a (read) fault were cleaned with special ParkClean cleaning cards for chip contacts. The study shows that over 76% of the card readers function properly after cleaning. The card readers were operational again, quickly and at low cost.
Winter is coming
Regular cleaning of card readers makes sense throughout the year. But in the autumn and winter period, parking equipment is subject to worse weather conditions. Moisture and dirt settle easily on the chip contacts in the card reader. We therefore recommend that you continue to clean the card readers in your parking equipment as a precaution. This reduces the chance of malfunctions considerably.
ParkClean products from TMC
For many years we offer a complete and balanced range of cleaning products under the name ParkClean. Products that offer lots of benefits and convenience!
If you have questions about the use of the right products, please feel free to contact us. And don't forget to ask for our special winter promotion to get and keep your parking equipment in top condition!
Back to overview

...