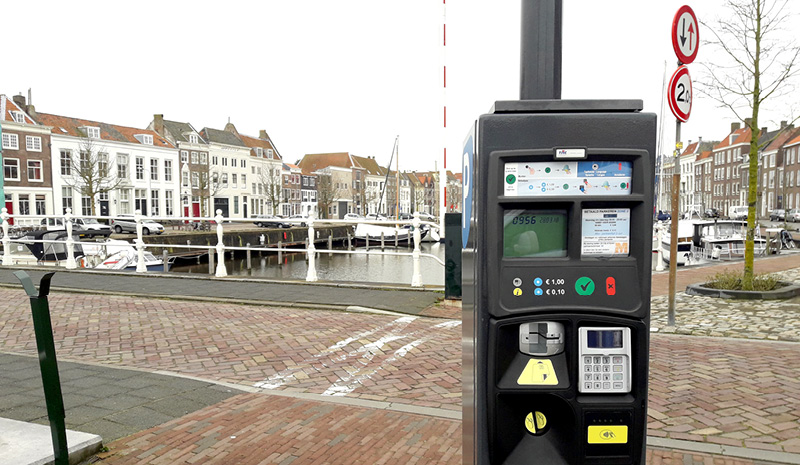 Five years ago, TMC installed brand new Strada EVO parking meters in the city of Middelburg. These can last for years, but technology doesn't stand still. Middelburg has brought its parking meters completely up-to-date by installing fast modems with roaming SIM cards, new M1000 card readers and Tap & Go support.
Modern payment methods such as debit card payments and contactless payment, but also the connection with the back-office require a fast and stable data connection. Middelburg has therefore replaced the current RAM modems for new, fast modems.
Automatically the best network
These modems are of course equipped with roaming SIM cards. In case of loss of signal strength, it automatically selects the strongest mobile network signal, for example from another provider. This way, the chance of disruption in the operation of the parking machines due to the mobile network being lost is significantly reduced and the operation of the parking meters no longer depends on the coverage ratio of one particular provider.
Fast communication and fast payment
Now that the parking meters can communicate faster, the parker can't be forgotten. Contactless payment is almost everywhere, and more and more cities are choosing to provide their parking meters with Tap & Go support. All 121 meters in Middelburg are now equipped with antennas for contactless payment; the parker can now pay even faster.
Back to overview

...