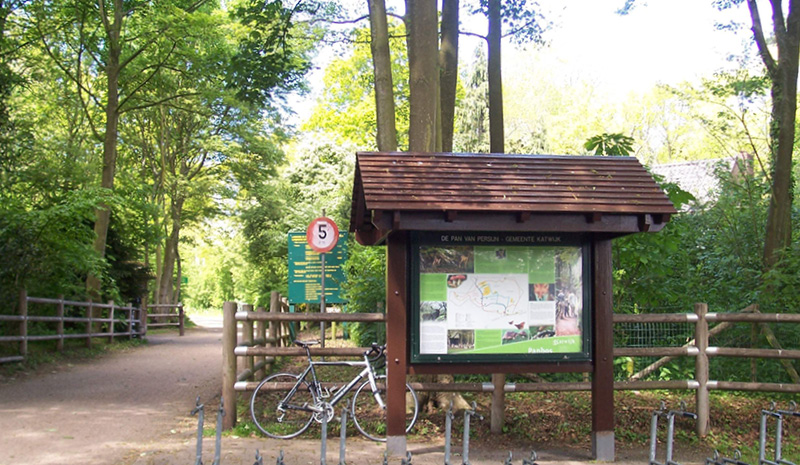 The recreation payment terminal at the Panbos in Katwijk will soon be converted to a state-of-the-art Strada-T-Pal with a large colour screen. The renewed machine can provide a busload of visitors with access tickets quickly, easily and very user-friendly.
Famous forest
One of the parking machines in Katwijk is located at the Panbos and serves as a recreation payment terminal; visitors to the forest can buy a ticket for a few euros. The Pan van Persijn, also known as the Panbos, is a walking and playing forest for young and old. It has duck ponds, play equipment, a deer camp and part of the Atlantikwall from the Second World War can still be seen.
Modern T-Pal; friendly, also for groups
Lots of people are visiting the Panbos. For some visitors, however, the operation of the ticket machine was difficult to understand. And purchasing tickets for a busloads of visitors was not easy either. The city of Katwijk has therefore ordered the Strada to be converted to a state-of-the-art Strada T-Pal.
The large colour screen will guide users through the purchase procedure for an entry ticket step-by-step. And when a bus full of hikers arrives, the bulk of tickets is bought in one go, because the number of tickets is easy to select.
Back to overview

...