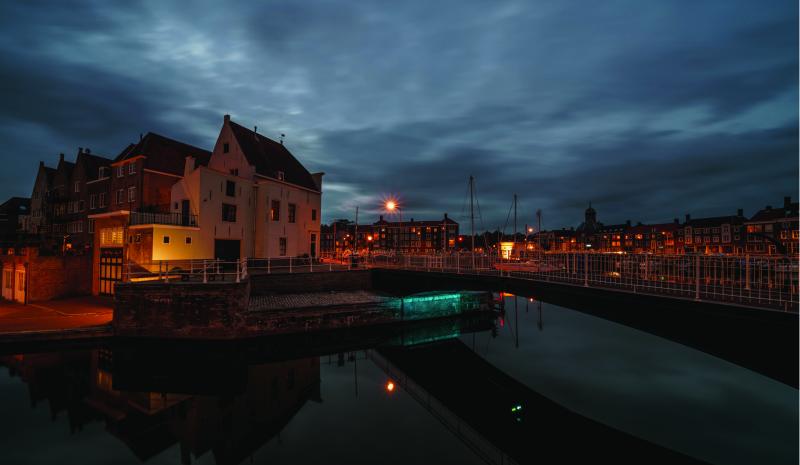 Na een geslaagde pilotperiode heeft de gemeente Middelburg besloten om alle Strada Evolution parkeerautomaten om te bouwen naar Strada T-Pal.
De parkeerautomaten worden uitgevoerd met een helder kleurenscherm die de interactie met de parkeerder nu of in de nabije toekomst eenvoudiger maakt. Daarnaast worden de parkeerautomaten voorzien van een krachtig lichtpaneel van 16,5 Watt. Met dit lichtpaneel functioneert de parkeerautomaat zelfstandig op eigen stroom. Door de inzet van de nieuwe onderdelen geeft TMC een garantie op de operationele en economische verlenging. Na deze ombouw is het gehele park toekomstbestendig. 
Pilot
Voordat de gemeente Middelburg dit besluit heeft genomen, hebben wij eerst vier parkeerautomaten naar Strada T-Pal omgebouwd. Deze proef verliep tevredenstellend, waarop de gemeente heeft besloten om ook de overige automaten te upgraden.
Uitvoering
De Strada T-Pal parkeerautomaten zijn uiteraard uitgerust met de technieken van vandaag, zodat parkeerders met bankpas en/of contactloos kunnen betalen, terwijl de communicatie verloopt via een opvallend helder en duidelijk kleurenscherm.
De bestaande parkeerautomaten hebben bijna allemaal een hoofdkaart welke T-Pal ready is. Deze hoofdkaarten worden voorzien van de juiste upgrade. Na de upgrade zijn de automaten geschikt om de nieuwe kleurenschermen aan te sturen. De lichtbakken worden tijdens de upgrade vervangen door lichtpanelen die een stroomvoorziening hebben van 16,5 Watt.
Kentekenparkeren
De gemeente gaat tijdens de ombouw nog niet direct over naar kentekenparkeren. Waardoor de parkeerautomaten in eerste instantie worden voorzien van een nieuwe toetsenbordfolie die gelijk is aan de huidige indeling. Wanneer de gemeente in de toekomst wel over gaat naar kentekenparkeren, dan is dit een eenvoudige softwareaanpassing en wordt de folie voorzien van een QWERTY of ABC-toetsenbordopdruk.
Vanaf het nieuwe jaar starten wij met de werkzaamheden. 
Back to overview

...