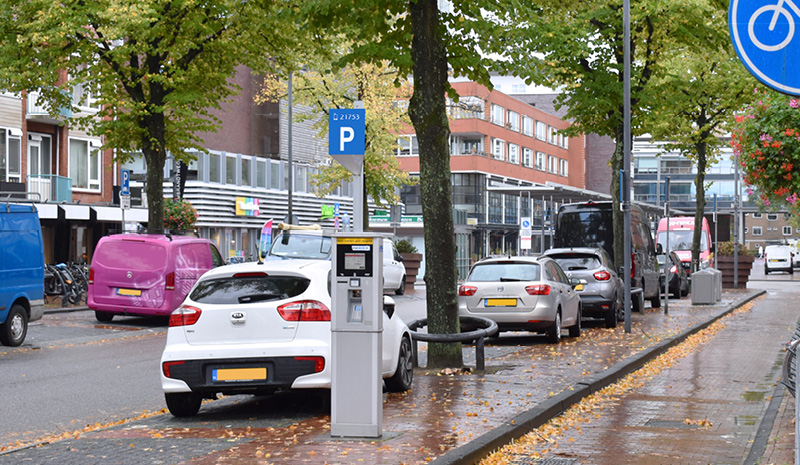 Gemeente Amstelveen laat zich al een jaar ontzorgen door TMC. Wij hebben namelijk hun Strada parkeerautomaten volledig in beheer. We verzorgen de installatie, (gebruikers-) ondersteuning, beheer, onderhoud en optimalisatie. Nu wij ook distributeur zijn van Cale parkeerautomaten, heeft de gemeente ons gevraagd het volledige beheer en onderhoud van de Cale automaten net zo op te pakken. En dat doen wij natuurlijk graag.
Een jaar geleden is de gemeente Amstelveen, na een Europese aanbestedingsprocedure, eigenaar geworden van een nieuwe serie Strada parkeerautomaten. TMC houdt de automaten en achterliggende systemen in de gaten, we treden op wanneer er storingen zijn en anticiperen zelfs op mogelijke problemen.
Straks voor alle automaten
Maar naast de Strada parkeerautomaten heeft de gemeente Amstelveen ook automaten van Cale staan. Sinds 19 september 2019 is TMC Nederlands distributeur van de Cale parkeerautomaten en aangezien de gemeente zeer tevreden is over ons beheer en onderhoud van de Strada's, zijn wij gevraagd ook de Cale automaten in beheer te nemen. En dat doen we natuurlijk maar al te graag!
Parkeerders bellen ons
En we helpen niet alleen de gemeente, maar ook de Amstelveense parkeerders. Ons telefoonnummer staat straks op alle automaten, parkeerders met vragen of opmerkingen bellen direct met ons en krijgt de juiste ondersteuning van onze vakkundige servicedesk.
Back to overview

...