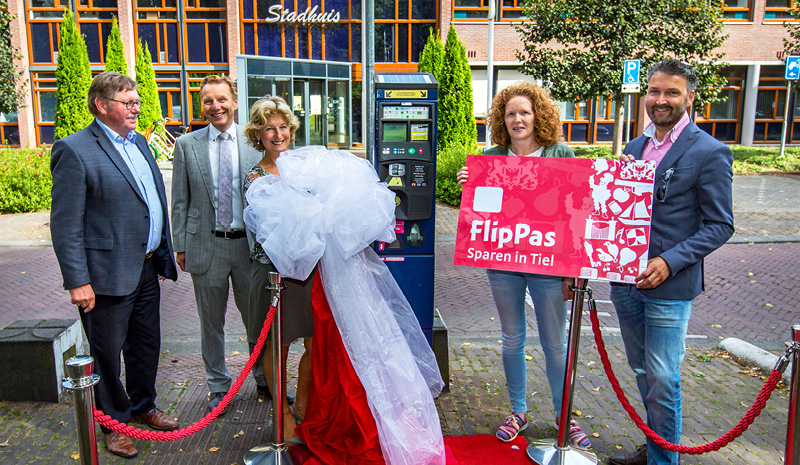 Does paid parking discourages shopping in city centres? Research shows that this is not the case. The quality of the city centre plays a larger role. To make the centre of Tiel more attractive, the city of Tiel together with the shopkeepers' association launched a city-bound loyalty card last year.
FlipPas savings system
The city of Tiel has a scoop with their 'FlipPas' loyalty card. With the card, named after the fictional mascotte of Tiel 'Flipje', visitors of the city centre can earn points with every purchases they make. Since September 2nd, it is also possible to pay parking fees with the earned FlipPas points. In a way, shopkeepers now give back the parking fee to their customers, and the system stimulates purchases at participating shops.
Customer loyalty for 70 companies
The collaborating parties (city, entrepreneurs' association and city marketing) together create an attractive city centre and encourage the preservation of the shops; a win-win situation. With about seventy participating companies already, there is a lot to save for consumers and therefor consumers can basically park for free in Tiel.
Free parking
The system is developed by Loyaltygroup and released in November 2015 in the city of Tiel. TMC recently upgraded all parking meters in Tiel, so shoppers can now pay their parking fee with the accumulated FlipPas points.
The following (Dutch) tutorial shows how easy it is to pay with the FlipPas points.
Back to overview

...